COMPU-VISION Builds Cutting-Edge Web-Platform for Book-ink App.
COMPU-VISION a leading web development company, announces today the successful launch of a new digital platform built for a Startup business Book-ink App. This cutting-edge platform was developed to enhance the online presence of the business and provide their customers with seamless user experiences.
The platform developed for Book-ink is designed to provide a simple and intuitive user interface that makes it easy for customers to book tattoo sessions online. The platform features a responsive design that ensures optimal viewing and browsing experiences across all devices, including desktops, laptops, tablets, and smartphones.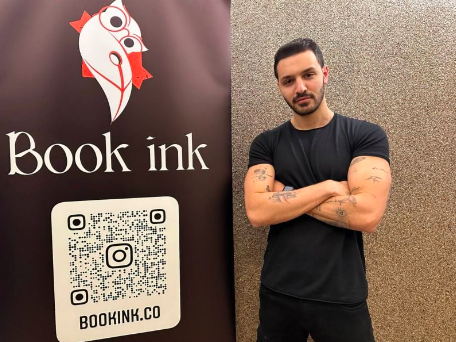 "We are thrilled to have partnered with Book-ink to build their new digital platforms," said Dr. Fares Saab, PhD, CEO of COMPU-VISION. "Our team of developers worked tirelessly to ensure that the platform is not only visually appealing but also functionally robust, providing users with the best digital experience possible."
COMPU-VISION is committed to delivering cutting-edge web and app solutions to businesses of all sizes. With a team of highly skilled developers and designers, the company offers a range of web and app development services, including custom website development, e-commerce solutions, web application development, and mobile and PC application development.