Google has updated its Pay API to support new features which improve the online checkout and pass usage experiences.
Some of the features were debuted at this year's I/O developer conference, but Google has now provided further detail of how they can be used in practice.
Going forward, the Google Pay payment sheet will display all information about the purchase – item cost, shipping options.etc will be displayed to prevent the customer from having to return to the merchant site.
The new createButton API enables dynamic purchase buttons to be created with the right styling and colours determined by your user's device or browser settings. Google is currently experimenting with buttons that display information such as what card they'll be paying with.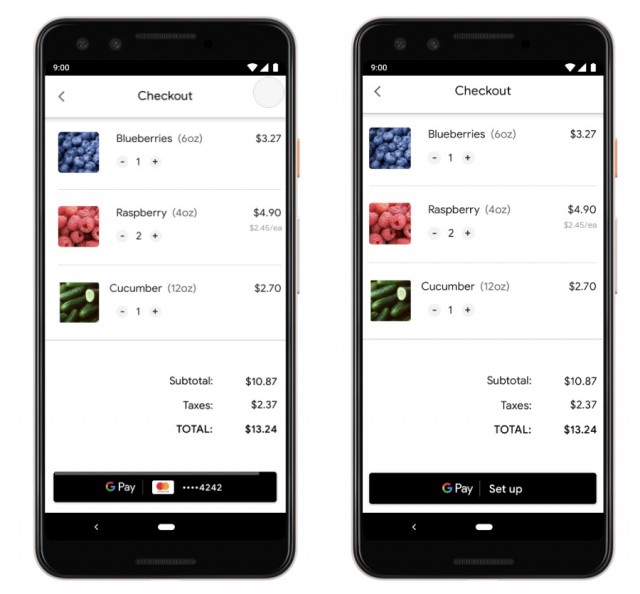 Google Pay's API for Passes is adding new capabilities and integrations to help users keep up with their loyalty programs, gift cards, offers, boarding passes, and event tickets.
For example, users can now check-in to flights using Google Assistant and have the boarding pass saved in Google Pay. If a flight is not yet open for check-in, a notification will be delivered to do so via Assistant when ready.
A high priority notification will be sent to the user a few hours before their flight so it can be easily accessed. Flight updates, such as gate changes or delays, will also be delivered as high priority notifications.
Transit is becoming an open API so providers which offer barcode tickets can have digital versions provided in Google Pay. To increase security and prevent duplicate tickets from being used, Google is working on dynamic barcodes that update every few seconds even if a device is offline.
Finally, with some markup in emails, Google is enabling customers to import their loyalty cards direct from Gmail into Google Pay. The feature will be expanded to other types of passes in the future.